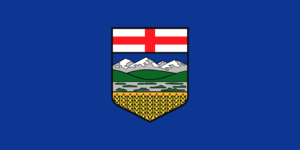 Team Alberta swept the medal podium on Thursday in the 10 kilometre individual female biathlon competition at the 2019 Canada Winter Games in Red Deer, Alberta. Jenna Sherrington of Calgary, Alberta won the gold medal with a time of 32 minutes and 48 seconds. Pascale Paradis of Calgary, Alberta won the silver medal and Karly Coyne of Canmore, Alberta won the bronze medal. In the 12.5 kilometre male biathlon competition, the gold medalist was Logan Pletz of Regina, Saskatchewan.
Alberta won gold in artistic swimming as well. In a sport that recently changed its name from synchronized swimming, the Alberta team posted a score of 159.0363 points to beat Quebec by 2.3344 points.
In female big air freestyle skiing, Olivia Asselin of Levis, Quebec won the gold medal with 93.2 points. Meanwhile, Edouard Therriault of Lorraine, Quebec won the male big air freestyle skiing event. Therriault also won gold in the male slopestyle skiing event on Wednesday.
In gymnastics, it was very busy as there were 10 gold medals handed out as there were competitions for many of the individual apparatuses. The gold medalists were Hannah Scharf of Barrie, Ontario (female balance beam), Montana Fairbairn of Strathmore, Alberta (female floor), Felix Doci of Laval, Quebec (male floor, vault and horizontal bar), David Sandro of Acton, Ontario (male parallel bars and pommel horse), Chris Kaji of Mississauga, Ontario (male rings), Chloe Lorange of Montreal, Quebec (female uneven bars) and Dahlia Solorzano-Caruso of Courtice, Ontario (female vault). The fact that Doci won three individual gold medals in one day was extraordinary.
In long track speed skating, Tyson Langelaar of Winnipeg, Manitoba won the gold in the male mass start. It was Langelaar's fourth gold medal as he also won gold in the male 500 metres, 1000 metres and 1500 metres. In short track speed skating, William Dandjinou of Sherbrooke, Quebec won gold in the male 500 metres and Hee-Won Son of Calgary, Alberta won gold in the female 500 metres. Meanwhile in table tennis, the gold medalists were Edward Ly of Lachine, Quebec (male singles), Benita Zhou of Vancouver, British Columbia (female singles), Ly and Sophie Gauthier of Repentigny, Quebec (mixed doubles), Zhou and Jiayi Nie of Surrey, British Columbia (female doubles) and Matteo Martin of Montreal, Quebec and Tommy Xu of Brossard, Quebec (male doubles).