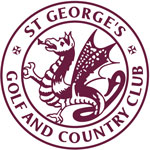 The 2021 RBC Canadian Open from the St. George's Golf and Country Club in Toronto, Ontario has been cancelled because of coronavirus. This is the second straight year the event has been cancelled, as it was also to host the event at the same location in 2020 according to John Chidley-Hill of The Canadian Press.
Even though many Canadians are in the process of being vaccinated from the worst pandemic in our lifetime, it became simply impossible to host the Canadian National Men's Golf Championship from June 10-13. The event was to take place the week before the 2021 United States Open from Torrey Pines in San Diego, California from June 17-20.
This was the first event on the 2021 PGA Tour calendar cancelled due to the pandemic. The main reason for the cancellation was because the border between Canada and the United States remains closed. A projected number of 600 people would have had to enter Canada from another country, and due to the fact there is a golf event every week on the PGA Tour, it was impossible for everyone participating to self-isolate for the time required.
No host site has been announced for 2022. The last winner of the Canadian Open was Rory McIlroy of Northern Ireland, who won the title in 2019 in Hamilton.