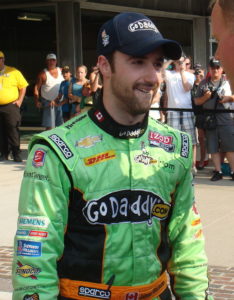 According to racer.com on Friday, the 2021 Honda IndyCar race from Toronto, Ontario has been cancelled because of coronavirus for the second straight year. The race was supposed to take place on July 11, but will no longer due to the continued coronavirus restrictions in the province of Ontario.
Ontario remains a coronavirus hotspot at this time. According to Kerrisa Wilson of CP24, there were 2584 cases of coronavirus on Saturday and 24 deaths. In all, there have been 507,117 cases of coronavirus in Ontario and 8455 deaths.
There are two Canadians in IndyCar this season. James Hinchcliffe of North York, Ontario is with Andretti Steinbrenner Autosport and Dalton Kellett of Stouffville, Ontario is with A.J. Foyt Racing. Despite being on the IndyCar circuit the last two years, Kellett has not yet had a chance to compete in an IndyCar race in Canada.
The main focus for Kellett and Hinchcliffe this month will be to qualify for the Indianapolis 500 on May 30. Takuma Sato of Japan is the defending champion. There are expected to be 135,000 fans at the 2021 Indianapolis 500. Remarkably, that is not capacity at the Indianapolis Motor Speedway, as the complex can hold 257, 325 fans. In any case, this will be the largest sporting event in the world since the coronavirus outbreak.