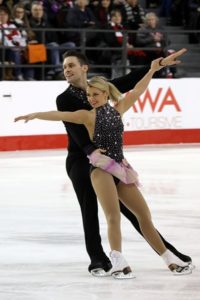 According to NBC Sports on Monday, the 2021 Canadian Figure Skating Championships from Vancouver, British Columbia has been cancelled. The event was to take place from February 8-14, 2021 at the Doug Mitchell Thunderbird Sports Centre.
The reason for the cancellation was due to coronavirus. Athletes are having a difficult time trying to train at the moment due to the closure of many rinks across Canada. Travel on planes is strongly discouraged at this time.
In the province of British Columbia, there have now been 1010 cases due to coronavirus. There have also been 58,107 cases of coronavirus in British Columbia, with 5220 active cases. On Monday, British Columbia announced that there were 430 new cases of coronavirus.
Since 1940, Vancouver has been the host city of seven Canadian Figure Skating Championships. They previously hosted the event in 1951, 1968, 1973, 1997, 2008, and 2018. This is the first time since 1943 that the Canadian Figure Skating Championships have been cancelled. The reason for the cancellation that year was World War Two.
The 2020 Canadian Figure Skating Championships were held in Mississauga, Ontario. The Canadian champions were Roman Sadovsky of Toronto, Ontario (men's singles), Emily Bausback of Vancouver, British Columbia (women's singles), Kirsten Moore-Towers of St. Catharines, Ontario and Michael Marinaro of Sarnia, Ontario (pairs), and Piper Gilles and Paul Poirier of Ottawa, Ontario (ice dance).
Now the question will be how does Skate Canada determine a team for the 2021 World Figure Skating Championships in Stockholm, Sweden in March. The performances of the Canadian athletes at the World Championships will determine the number of spots Canada is allowed at the 2022 Olympic Winter Games in Beijing.