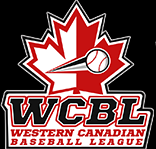 The complete 2020 season of the Western Canadian Baseball League was cancelled on Thursday according to Dave Dormer of CTV News because of coronavirus. Two of the major reasons for the cancellation is because the border between Canada and the United States is closed and because there are still significant restrictions regarding mass gatherings in Canada.
In 2019, there were 12 teams in the WCBL. The Melville Millionaires, the Moose Jaw Miller Express, the Regina Red Sox, the Swift Current 57's, the Weyburn Beavers, and the Yorkton Cardinals played in the East Division. The Brooks Bombers, Edmonton Prospects, Fort McMurray Giants, Lethbridge Bulls, Medicine Hat Mavericks, and Okotoks Dawgs played in the West Division. The Dawgs beat the Red Sox two games to none to win the Harry Hallis Memorial Trophy as the WCBL champions.
On October 29 it was announced by Swift Current Online, that the Millionaires and the Cardinals would not have a 2020 WCBL season because they were trying to improve their baseball operations and financial structures. Prior to the announcement that the 2020 WCBL season would be cancelled, the Mavericks were going to move from the West Division to the East Division. On May 22 the WCBL also announced that the Edmonton Prospects plan to move to Spruce Grove for the 2022 WCBL season.