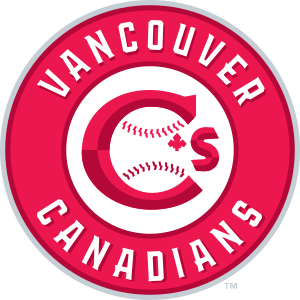 On Tuesday, Major League Baseball announced that the 2020 season of Minor League Baseball would be cancelled because of coronavirus according to Ryan Gados of FOX News. Even though the majority of teams are located in the United States, there is one Canadian baseball team impacted. That is the Vancouver Canadians of the Northwest League. The Canadians have been the only Canadian minor-league affiliate since 2008.
The Canadians play at Nat Bailey Stadium in Vancouver. They have been the A-Ball affiliate of the Toronto Blue Jays since 2011. This is the first year since 1901 that there is no minor league baseball. Major League Baseball is supposed to still start on either July 23 or July 24.
Meanwhile, it was announced on June 24 that the Quebec Capitales and the Trois-Rivieres Aigles of the Frontier Baseball League would not play this summer either because of coronavirus. Their seasons were cancelled when the Canadian government announced that the Canada/United States border would be closed through to July 21 according to Luc Lang of the Chronicle-Telegraph. The border has since been closed through to July 31.
The Winnipeg Goldeyes are still having a season. However, all of their games will be in the United States as they will be using Fargo, North Dakota as a home base. The Goldeyes will have a 60 game season in the American Association of Independent Professional Baseball. Interestingly, the Blue Jays are also to play 60 games this year.