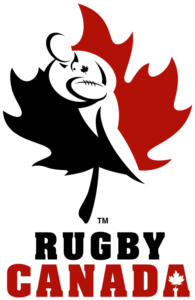 The 2020 World Women's Rugby Sevens Series event in Langford, British Columbia has been cancelled because of coronavirus. The event was initially scheduled to take place from May 2-3, and then was moved to September because of the pandemic. There are currently 2916 cases of coronavirus in British Columbia, and 174 deaths.
In addition to the World Women's Rugby Sevens Series event in Langford (outside of the British Columbia capital city of Victoria), women's rugby sevens series events in Paris, France, as well as Hong Kong have been cancelled too. The event in Paris was rescheduled for September, while the event in Hong Kong was to take place from October 16-18.
As for the World Men's Rugby Sevens Series for 2019-20, the event at BC Place in Vancouver was the last competition this year. Canada came away with a bronze medal, and finished eighth overall in the standings with 57 points. The events in London, Paris, Singapore, and Hong Kong were cancelled due to coronavirus.
The Canadian women meanwhile finished tied for second overall with Australia in the 2019-20 World Women's Rugby Sevens Series standings. Both teams had 80 points. New Zealand was the winner with 96 points. Canada's podium positions this year were silver medals in Dubai, United Arab Emirates on December 7, in Hamilton, New Zealand on January 26, and in Sydney, Australia on February 2. The Canadian women also won bronze in Cape Town, South Africa on December 15.
The Canadian rugby women's sevens team will be Olympic contenders at the 2020 Olympic Games in Tokyo in 2021. The Canadian squad won bronze at the 2016 Olympic Games in Rio de Janeiro.