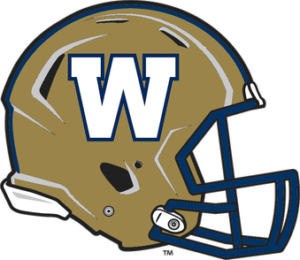 According to Damien Cox of the Toronto Star, the Winnipeg Jets and the Winnipeg Blue Bombers have told unvaccinated people to stay home, and are encouraging the Toronto Blue Jays, Toronto Argonauts, Toronto FC, and in the fall, the Toronto Maple Leafs to do the same. The Blue Bombers have already started their 2021 Canadian Football League season, and in the fall, the Jets will be taking the ice.
This past Thursday, there were 29,376 in attendance to see the Blue Bombers beat the Hamilton Tiger-Cats 19-6 in a Grey Cup rematch from McMahon Stadium in Calgary in November, 2019, the last time a Canadian Football League game was played. Those in attendance needed to show proof that they had been not just vaccinated once, but vaccinated twice. Once in IG Field, people were not required to wear masks.
The city of Winnipeg is quickly becoming a North American leader when it comes to handling sports spectators. Quite frankly, all other professional sports teams in Canada, the United States and worldwide should analyze what Winnipeg is instituting and enforce similar regulations immediately.
One professional sports franchise is making improvements. That is the New Orleans. The National Football League franchise will allow fans this year that have been vaccinated or have had a negative test within 72 hours. However, they do not mention "double vaccinated" and the fact they are allowing people in the Superdome who have not been vaccinated at all, puts New Orleans clearly being Winnipeg in taking coronavirus seriously.