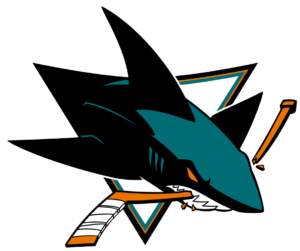 According to the National Hockey League on Wednesday, the Minnesota Wild traded Calen Addison of Brandon, Manitoba to the San Jose, Sharks for right winger Adam Raska and a fifth round pick in the 2026 National Hockey League Entry Draft.
In 2013-24, Addison has five assists in 12 games with the Wild. He was a -3 with six penalty minutes, three power play points, 18 shots on goal, four blocked shots, three hits, and one takeaway.
In 2022-23, Addison had three goals and 26 assists for 29 points in 62 games. He was a -17 with 22 penalty minutes, one game-winning goal, 18 power-play points, 77 shots on goal, 38 blocked shots, 19 hits, 11 takeaways, and 21 giveaways. Addison's game-winning goal came on November 23, 2022 in a 6-1 Wild win over the Winnipeg Jets. Addison scored from Jonathon Merrill and Matt Boldy at 2:50 of the second period. At the time, the Wild went up 2-0. It was Addison's only game-winning goal in his NHL career, as he played four seasons with the Wild since 2020.
Anyway you look at it, it has been a disastrous season for the Sharks out of the gate. They have a record of one win, 10 regulation losses and one loss in extra time for three points. The Sharks are the worst team in the entire NHL.