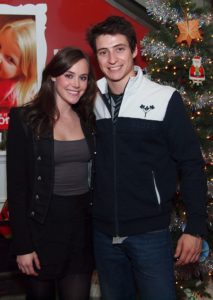 Tessa Virtue and Scott Moir of London, Ontario might have probably skated for the final time in competition on Monday (Tuesday in Pyeongchang) and if that is the case, the greatest Canadian ice dancers of all-time will go out as Olympic gold medalists for the second time at the 2018 Olympic Winter Games in Pyeongchang.
Virtue and Moir were unbelievable in the Olympic free dance. They delivered a score of 122.4 points, which was a personal best. Their previous best was 118.33 points when they finished second to Gabriella Papadakis and Guilliaume Cizeron of France at the 2017 ISU Grand Prix Final in Nagoya, Japan.
In the Olympic free dance, Virtue and Moir got revenge on Papadakis and Cizeron, who will now be the gold medal ice dance favourites at the 2022 Olympic Winter Games in Beijing. They delivered a world record total point score of 206.07 points. Papadakis and Cizeron won silver with 205.28 points and Maia and Alex Shibutani of the United States won the bronze medal with 192.59 points.
Virtue and Moir easily reached the Olympic podium. They had 18.38 more points than the American duo of Madison Hubbell and Zachary Donohue who finished in fourth place with a score of 187.69 points.
Virtue and Moir will now go down in history with the most medals all-time in Olympic figure skating with five. Virtue and Moir also won Olympic gold in ice dancing at the 2010 Olympic Winter Games in Vancouver and gold in the team competition at the 2018 Olympic Winter Games in Pyeongchang. They also won silver at in ice dancing and the team competition at the 2014 Olympic Winter Games in Sochi,