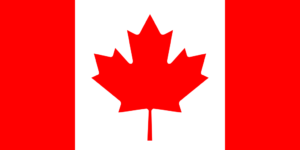 Elisabeth Vathje of Calgary won a World Cup silver in women's skeleton in Lake Placid, New York on Thursday. It was the first World Cup competition of the 2017-18 skeleton season and it comes three months prior to the 2018 Olympic Winter Games in Pyeongchang. 
Vathje posted a two run time of 1 minute, 50.39 seconds. Janine Flock of Austria won the gold medal with a time of 1:50.13. Elizabeth  Yarnold of Great Britain won the bronze medal with a time of 1:50.46.
Vathje reached the podium by nine one hundredths of a second. Elena Nikitina of Russia finished in fourth place with a time of 1:50.48.
Vathje had two podium finishes in 2016-17, and were both gold medal performances. She won a World Cup women's skeleton race in Whistler, British Columbia on December 2, 2016 and then another one in Winterberg, Germany on January 15, 2017.
In the 2016-17 World Cup women's skeleton standings, Vathje placed fifth. However she was not the top Canadian. That nod went to Mirela Rahneva of Ottawa, Ontario, who finished third overall. The women's World Cup skeleton champion last season was Jacquelline Loelling of Germany with Tina Hermann of Germany in second and Flock in fourth.
The best skeleton competitors will be in Park City, Utah next weekend before coming up to Canada for a World Cup in Whistler on Friday, November 24.