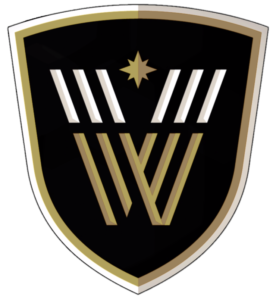 The National Lacrosse League franchise in Vancouver has changed its name. On Friday, it was announced that the Vancouver Stealth will now be known as the Vancouver Warriors.
This will be the third different name for a professional lacrosse team for Vancouver in the National Lacrosse League. In addition to the Stealth, Vancouver had a team called the Ravens from 2002-2004. Like the Warriors, the Ravens played at General Motors Place (now known as Rogers Arena). The Warriors will be sharing Rogers Arena with the Vancouver Canucks of the National Hockey League.
It will be interesting to see how popular the Warriors will be. Lacrosse is extremely popular at the junior and senior level of Canadian amateur lacrosse in southwestern British Columbia, but the interest at the National Lacrosse League level, has not been at the same level in Vancouver as it has been in Toronto, Saskatoon and Calgary over the last few years.
The Stealth played five seasons at the Langley Events Centre, located an hour southeast of Vancouver. Its capacity was 5276. The capacity at Rogers Arena is 18,865. The Vancouver Stealth's best NLL season came in 2017, when they finished second in the NLL Western Division with a record of nine wins and nine losses. They lost 13-12 to the Colorado Mammoth in the Western Division semi-final.