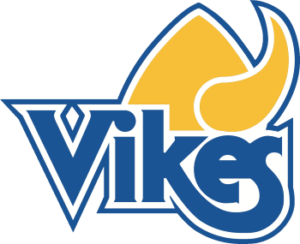 The University of Victoria Vikes won the 2023 Canadian USport Women's Field Hockey Championship in Toronto, Ontario on Sunday. The Vikes won the best of three series two games to one over the University of Toronto Varsity Blues after a 3-0 shutout win in the third game.
The Vikes goal scorers on Sunday were midfielder Julia Boraston of Victoria, British Columbia, forward Amanda Adams of Victoria, and forward Josie Dunham of Rossland, British Columbia. Vikes goalkeeper Anais Chace of Victoria made one save for the shutout. Toronto goalkeeper Deepi Gill was unable to make a save in the championship game. All three of the Vikes goals were scored in the first 27 minutes. In fact, Adams scored the unassisted game-winning goal at 1:18, while Boraston put the Vikes up 2-0 on a goal from forward Chloe LangKammer of Duncan, British Columbia at 2:30.
In game one of the series on Friday, the Varsity Blues and Vikes played to a 1-1 deadlock. Then the Varsity Blues won 3-2 in a shootout. The Vikes came back to win game two of the series on Saturday on a goal by Dunham.
The Vikes have now won 14 USport Women's Field Hockey Championships. They have won in 1984, 1987, 1989, 1991, 1992, 1994, 1995, 1997, 2000, 2002, 2008, 2018, and 2019. Last year, York University beat the University of Victoria two games to none.