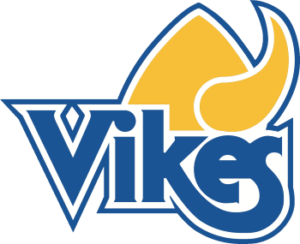 The University of Victoria Vikes have won their 14th Canadian university championship in women's field hockey. On Sunday, the Vikes defeated the University of Toronto Varsity Blues 3-1 on penalty kicks after going to a shootout tied at two goals apiece. With the win, the Vikes won the best-out- of-three series two games to one from the Back Campus Fields at the University of Toronto.
In a remarkably tightly contested series, all three games went to a shootout. The Varsity Blues won the first game of the series three to two on penalty strokes on Friday, after the game was deadlocked at one goal apiece. In game two, the Vikes and Varsity Blues tied at one goal apiece, before the Vikes beat the Varsity Blues 3-0 in a shootout.
Chloe Langkammer of Duncan, British Columbia scored both of the Vikes goals on their only two shots in regulation in game three. The Vikes goal scorers in the shootout were Cara Butler, Stefanie Sajko and Anna Mollenhauer, all of Victoria, British Columbia.
In the first game, the Vikes got a regulation goal from Mollenhauer. Then in game two, Langkammer scored in regulation, before Butler, Mollenhauer, and Madeleine Mittelsteadt scored in the shootout to keep the Vikes alive in the series.
In the regular season, the Vikes had the best record in Canada West with a record of seven wins and one tie for 22 points. They then faced the Varsity Blues, who won the Ontario University Athletics final 3-0 over Guelph. Prior to 2021, the Vikes also won the Canadian University Women's Field Hockey Championship (also known as the McCrae Cup) in 1984, 1987, 1989, 1991, 1992, 1994, 1995, 1997, 2000, 2002, 2008, 2018, and 2019.