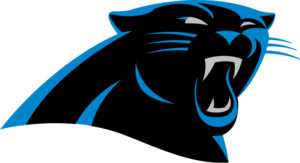 Chuba Hubbard of Edmonton, Alberta recorded his third touchdown of his 2021 National Football League rookie season on Sunday in a 34-10 Panthers upset win over the Arizona Cardinals. Hubbard had a five-yard touchdown run with five minutes and 34 seconds left in the third quarter, which put the Carolina Panthers up 29-3 at the time. Remarkably, despite the 26-point lead, the Panthers actually went for the two-point conversion (and made it), instead of going for the single point convert, after the Hubbard major score.
Hubbard finished the game with nine rushes for 27 yards. Now that fellow running back Christian McCaffrey has returned from a leg injury, and that quarterback Cam Newton is now in the Panthers offensive mix, it is unlikely that Hubbard will see as much game action as he did earlier in the 2021 NFL regular season. So far this year, Hubbard has 120 rushes for 421 yards and three touchdowns. He also has 19 catches for 152 yards.
It is clear that the Cardinals were significantly missing their two offensive superstars in quarterback Kyler Murray and wide receiver DeAndre Hopkins. They were able to overcome the injuries and beat the San Francisco 49ers 31-17 a week ago, but not on Sunday. With the win, the Panthers moved to .500 at five wins and five losses. The Cardinals dropped to eight wins and two losses.