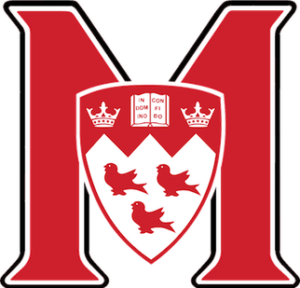 The University of McGill is changing its name for university men's sports from the Redmen to the Redbirds according to CBC News on Tuesday. The University of McGill had been known as the Redmen from 1927 to 2019 for its male sports teams. However, the Indigenous population at the University of McGill formed a campaign to ask the school to change the team name because it was considered derogatory toward many First Nations people. Their request went to a vote among students, of which 79% approved a name change.
It should be noted that the change is only being made to the men's sports teams. That is because the women's teams at the University of McGill have been known as the Martlets since 1976.
Among all of the university athletics teams at McGill University, the team with the richest history is the football team. McGill has been playing football since 1874, and won nine Yates Cup titles before the formation of the Vanier Cup in 1965. Since the Vanier Cup came into fruition, McGill has only won one Canadian university men's football championship, and that was in 1987. That year, McGill defeated the University of British Columbia 47-11 from Varsity Stadium in Toronto, Ontario.
In addition to the football team, the University of McGill men's hockey team has had great success. They won 16 championships prior to the formation of the University Cup in 1963. The University of McGill's lone University Cup title came in 2012, as they defeated the University of Western Ontario Mustangs 4-3 in overtime in the gold medal game from Fredericton, New Brunswick.