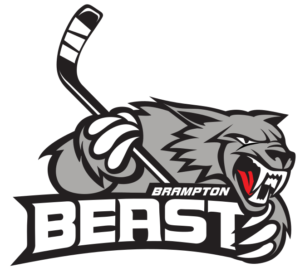 According to the Canadian Press on Wednesday, the Brampton Beast and the Newfoundland Growlers will not see any action in the ECHL during the 2020-21 season due to coronavirus. They are expected to resume action for the 2021-22 campaign.
Brampton and Newfoundland are two of six teams in the ECHL that will not participate during the upcoming hockey season. The other four are based in the United States. They are the Adirondack Thunder, Maine Mariners, Reading Royals, and Worcester Railers.
A major reason why Brampton and Newfoundland will not be playing is because the border between Canada and the United States is still closed. Travel restrictions will remain in place until at least December 21.
There have been 99, 372 cases of coronavirus in the province of Ontario as of Thursday. There have also been 3443 deaths in Canada's most populated province, of which the Beast call home. In Newfoundland, there have been 307 cases and two deaths.
The Beast are an affiliate of the Ottawa Senators, and the Growlers are an affiliate of the Toronto Maple Leafs. The ECHL could be compared to AA in Major League Baseball. The Beast started play in 2014-15 in the ECHL, while the Growlers began in 2018-19.
The ECHL is set to begin on December 11, 2020, in a split-season format. However, some ECHL teams will not start until 2021. All players on the six teams that will not play this year become free agents.
Despite the fact that the Growlers are not playing in the ECHL, the Maritime teams have played a 13-15 game season so far in the Quebec Major Junior Hockey League. The Moncton Wildcats have played 13 games. The Charlottetown Islanders and Acadie-Bathurst Titan have played 14 games each. While, the Cape Breton Eagles, Saint John Sea Dogs, and the Halifax Mooseheads have all played 15 games.