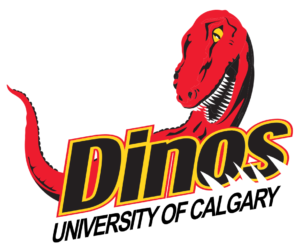 The University of Calgary Dinos won the 2019 Vanier Cup from Telus Stadium in Quebec City, Quebec on Saturday. In the Canadian university football final, the Dinos defeated the University of Montreal Carabins 27-13.
The Dinos were led offensively by quarterback Adam Sinagra of Chateauguay, Quebec. Sinagra, who was the Vanier Cup most valuable player, completed 22 of 28 passes for 292 yards, two touchdowns and one interception. In terms of receiving, it was a great day for Jalen Philpot of Delta, British Columbia who had a team high 116 receiving yards and found the end zone once with a touchdown reception.
Even though Jalen Philpot had a big day for the Dinos, his twin brother Tyson Philpot did as well. With the score 20-13 Calgary and Montreal generating momentum with a fourth quarter field goal, Tyson Philpot had a big 32 yard reception from Sinagra to move the football into Montreal territory. That gave the Dinos the advantage in field possession, something they would not relinquish for the rest of the contest.
Two other Dinos recorded touchdowns in the win. Robinson Rodrigues of Burnaby, British Columbia had a touchdown run and Hunter Karl of Okotoks, Alberta had a touchdown catch.
This was the Dinos' fifth Vanier Cup title in school history. They previously won in 1983, 1985, 1988 and 1995.