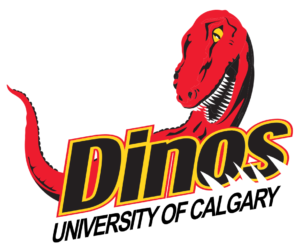 The University of Calgary Dinos delivered a significant surprise this past Sunday in Canadian university sports. The Dinos defeated the University of Ryerson Rams 79-77 in the final of the Canadian University Sport Men's Basketball Championship at the Scotiabank Centre in Halifax, Nova Scotia.
The fact that the Dinos won the title was simply not expected. The heavy favourites were the University of Carleton Ravens. Winners of 13 of 15 national championships from 2003-2017, the Ravens lost their first game of the season when they were upset 84-76 to Ryerson in the semi-finals on Saturday. The Ravens had won the last seven Canadian university men's basketball championships but were unable to win the title the eighth straight year.
The Dinos were led in the final against Ryerson by David Kapinga of Calgary, Alberta, who had 25 points. Lars Schlueter of Ulm, Germany had 18 points and Mambi Diawara also reached double digits and a double double as he had 14 points and 10 rebounds including the game winning basket with one second left on the clock.
The Dinos became only the third team from the Canada West to win the CIS Men's Basketball Championship in the 2000's. They are joined by the University of Alberta Golden Bears in 2003 and the University of Saskatchewan Huskies in 2010. It was also the Dinos first USports Men's Basketball Championship.
On the women's side, the University of Carleton Ravens trounced the University of Saskatchewan Huskies 69-48 in the Canadian USports Women's Basketball Championship final in Regina, Saskatchewan on Sunday. Catherine Traer of Chelsea, Quebec led the Ravens with 21 points. It was the first ever national women's title in university basketball for the University of Carleton.