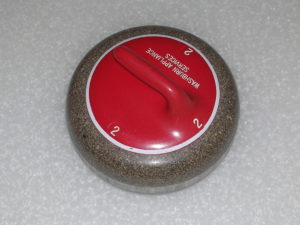 There is no doubt that the Canadian curling scene was in a bit of a rocky shape after the 2018 Olympic Winter Games in Pyeongchang. Expectations for the Olympic Winter Games were gigantic and the fact that Calgary's Kevin Koe and Ottawa's Rachel Homan did not medal overshadowed all of the success that Kaitlyn Lawes and John Morris of Winnipeg, Manitoba had in mixed doubles curling.
After a time in which it could be considered the darkest period in the history of Canadian curling, there was some light this past weekend in Aberdeen, Scotland. For the sixth time ever, Canada won the gold medal in men's and women's curling at the World Junior Curling Championship. In the women's final, Kaitlyn Jones of Halifax, Nova Scotia defeated Isabella Wrana of Sweden 7-4 and in the men's final, Tyler Tardi of Cloverdale, British Columbia beat Ross Whyte of Scotland 6-5 in the final.
Jones went 7-2 in the round robin before beating China 9-7 in the semi-final and then the undefeated Sweden in the final. Tardi also went 7-2 in the round robin before beating the United States 8-5 in the semi-final and then the undefeated Scotland in the final.
The other times that Canada won the gold medal in men's and women's play in the same season at the World Junior Curling Championships were in 1988, 1994, 1998, 2001, 2003 and 2015. Some of the more high profile names who won the gold medal for Canada in those years include 1990 Brier finalist Jim Sullivan of Saint John, New Brunswick (1988), Morris (1998), reigning world champion and Olympic gold medalist Brad Gushue (2001), Saskatchewan curling champion Steven Laycock (2003), 2000 World champion and 2002 Olympic bronze medalist Julie Sutton of Victoria, British Columbia (1988), Kim Gellard of Toronto, Ontario (1994), nine-time Prince Edward Island curling champion Suzanne Gaudie (2001), and four-time Saskatchewan champion Marliese Miller (2003).
Canada is also having success in wheelchair curling this week. The Canadian team of Mark Ideson of Parry Sound, Ontario, Ina Forrest of Vernon, British Columbia, Dennis Thiessen of Crystal City, Manitoba and Marie Wright of Moose Jaw, Saskatchewan are at 7-2 at the 2018 Paralympic Winter Games in Pyeongchang following a 5-4 win over the National Paralympic Athletes and a 9-5 win over Slovakia on Wednesday. They are set to play Germany Wednesday evening and Finland Thursday morning. Canada is currently tied for second place in the round robin with South Korea, and one win back of China, which leads the round robin at 8-1.