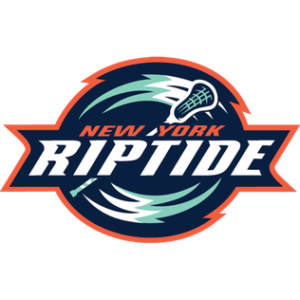 Tyson Gibson of Maple, Ontario has been named the first overall pick in the 2019 National Lacrosse League Draft.He was the first player ever chosen in the NLL Draft by the expansion franchise, the New York Riptide.
Gibson attended Robert Morris University as a member of the Colonials. This past season he had 20 goals and 49 assists for 69 points. He set a Colonials record for most assists in a season. Gibson also has played for the Victoria Shamrocks of the National Lacrosse Association.
The Riptide are one of two new NLL franchises to join the league for the 2019-20 season. The other is the Rochester Knighthawks. You might wonder why the Knighthawks are an expansion franchise when they have been in the NLL since 1995. That is because on September 13, 2018 it was announced that the Rochester Knighthawks would be moving to Halifax, Nova Scotia starting this season, and be known as the Halifax Thunderbirds. Meanwhile, it was later announced that the Knighthawks would be returning to the NLL for this season, but starting from scratch.
The NLL has also announced realignment for the upcoming season. There will be three divisions instead of two. The Calgary Roughnecks, San Diego Seals, Vancouver Warriors, Saskatchewan Rush and Colorado Mammoth are in the West Division. The Buffalo Bandits, Rochester Knighthawks, Toronto Rock and Halifax Thunderbirds are in the North Division. The Georgia Swarm, Philadelphia Wings, New York Riptide and New England Black Wolves are in the East Division. The top two teams from each division and the next top two NLL teams will make the playoffs.