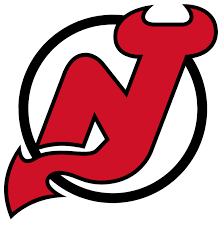 Tyler Toffoli of Scarborough, Ontario recorded his fifth career National Hockey League hat trick on Tuesday. He accomplished the feat in a 5-2 Devils win over the Montreal Canadiens at the Bell Centre in Montreal, Quebec.
Toffoli put the Devils up 2-1 with one minute and 38 seconds left in the second period from Jack Hughes. He then put the Devils up 4-2 with a power-play goal at 7:17 of the third period, and then scored an empty netter to close out the scoring from Hughes with 26 seconds left in the game.
In five games this season, Toffoli has four goals and two assists for six points. He is a -1 with three power-play points, 22 shots on goal, one faceoff win, one blocked shot, four hits, one takeaway, and two giveaways. The blocked shot came in a 4-3 Devils win over the Detroit Red Wings on October 12. Interestingly, that was Detroit's only regulation loss in the entire 2023-24 National Hockey League regular season.
Of Toffoli's four prior NHL hat tricks, three were with the Los Angeles Kings, and was one with the Montreal Canadiens. Toffoli scored thrice in a 5-3 Kings win over the Calgary Flames on February 12, 2015, in a 5-0 Kings win over the Vancouver Canucks on December 28, 2015, in a 3-1 Kings win over the Colorado Avalanche on February 15, 2020, and in a 6-5 Canadiens loss to the Vancouver Canucks on October 24, 2023.
With the win on Tuesday, the Devils improved to a record of three wins, one regulation loss, and one loss in extra time. Their seven points are good enough for second place in the Metropolitan Division, and one point back of the first place New York Rangers, which have eight points.