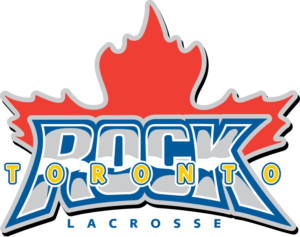 According to Steve Milton of the Hamilton Spectator, the Toronto Rock of the National Lacrosse League are moving to Hamilton. However, in an interesting twist, the team will still be known as the Toronto Rock even though it will be playing one hour south of Toronto.
In a sense, the National Lacrosse League is returning to Hamilton. In 1998, the Ontario Raiders were part of the very first season of the NLL, after the league changed its name from the Major Indoor Lacrosse League. While the MILL was in existence, they never had a team based in Canada, even though the league's best players were Canadian.
Following the 1998 season, the Raiders moved to Toronto, became the Toronto Rock, and won the 1999 and 2000 Champions Cup titles while playing at the historic Maple Leaf Gardens in Toronto. Then after the 2000 NLL season, the Rock moved to the Air Canada Center and shared the same venue as the Toronto Maple Leafs of the National Hockey League and the Toronto Raptors of the National Basketball Association.
While in Hamilton, the Rock will be sharing the FirstOntario Centre with the Hamilton Bulldogs of the Ontario Hockey League and the Hamilton Honey Badgers of the Canadian Elite Basketball League. In 2020, the NLL suspended play in March after over three months of action. Due to coronavirus, there was no league champion.