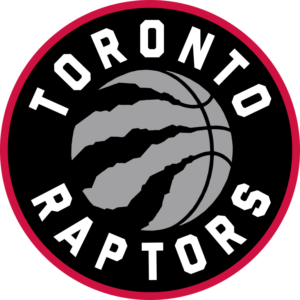 It was a record-breaking night for the Toronto Raptors franchise. They not only beat the Golden State Warriors on Friday evening, they destroyed them. Their 130-77 win over Golden State saw Toronto win by 53 points, their largest margin of victory in franchise history, and the largest by any team this season.
The previous largest Raptors win was by 46 points. That happened in a 127-81 Toronto win over the Indiana Pacers on February 23, 2020. The previous largest win in the NBA this season was 51 points, which happened on December 27, 2020, in a 124-73 Dallas Mavericks win over the Los Angeles Clippers.
The Raptors were also only the third team in the last 25 years to lead their opponent by 60 points or more at any time during the game. With 6:29 left, Malachi Flynn made a nine-foot field goal, which put the Raptors up 121-60 at the time. The only other teams to lead by 60 points in a game over the last quarter of a century were the Charlotte Hornets and the Indiana Pacers. The Hornets had a 65-point lead (137-72) on the Memphis Grizzlies in a 140-79 win on March 22, 2018. The Pacers meanwhile beat the Portland Trail Blazers by 65 points (124-59) on February 27, 1998.
Gary Trent Jr. of Columbus, Ohio set a Raptors record by having the highest plus/minus in a game at +54. It was the second-highest plus/minus in a single game. The record belongs to Luc Mbah a Moute of Yaounde, Cameroon, who was a +57 in a 125-95 Houston Rockets win over the Denver Nuggets on November 23, 2017.
Also in the Raptors win over the Warriors on Friday, Pascal Siakam of Douala, Cameroon led the Raptors with 36 points, as he was a +49. With the win, Toronto improved to a record of 19 wins and 30 losses. They are one game back of the Chicago Bulls for a playoff spot in the Eastern Conference.