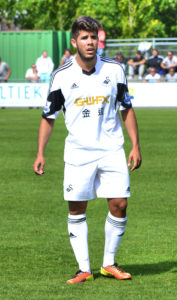 Toronto FC is set to begin their 2019 Major League Soccer Cup playoffs on Saturday at BMO Field in Toronto, Ontario against D.C. United. This will be the first MLS Cup playoff game at BMO Field since Toronto FC beat the Seattle Sounders 2-0 in the 2017 MLS Cup final. Toronto FC failed to make the 2018 MLS Cup playoffs.
During the 2019 MLS regular season, Toronto FC finished in fourth place with a record of 13 wins, 10 losses and 11 ties for 50 points. In fact, they had the exact same record as D,C. United, However Toronto FC was given fourth place and home field advantage in the first round of the Eastern Conference Playoffs, because they had a goals for and against differential of +5, while D.C. United was only at +4. Toronto FC scored 57 goals and allowed 52 goals. D.C. United scored 42 goals and allowed 38 goals.
Spanish midfielder Alejandro Pozuelo led Toronto FC this season with 12 goals. D.C. United's leading scorer was English star Wayne Rooney, who had 11 goals. Pozuelo also led Toronto FC with 12 assists, while Rooney led D.C. United with eight helpers.
The Toronto FC match against D.C. United will be one of six first round matches in the MLS Cup playoffs. The other games are Atlanta United FC against the New England Revolution, the Philadelphia Union against the New York Red Bulls, Minnesota United FC against the LA Galaxy, the Seattle Sounders FC against FC Dallas and Real Salt Lake against the Portland Timbers. New York City FC and Los Angeles FC have got a bye to the second round.
This was a great week for Canadian soccer. On Tuesday in Nations League action, Canada upset the United States 2-0 in Toronto on Tuesday on goals by Alphonso Davies of Edmonton, Alberta and Lucas Cavallini of Toronto, Ontario. It was Canada's first win over the United States in international men's soccer in 34 years.