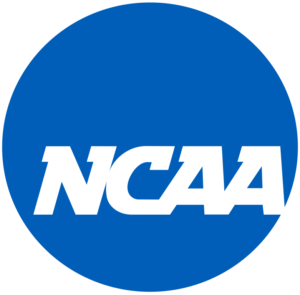 The 2018 NCAA Men's Basketball Tournament got under way on Tuesday and Wednesday with four play-in games. On Wednesday evening in Dayton, Ohio, it was a glorious game for Syracuse Orange forward Oshae Brissett of Mississauga, Ontario. Brissett had 23 points to help the Orange defeat the Arizona State Sun Devils 60-56. Syracuse will now play Texas Christian University in the first round of the Midwest Region from Little Caesars Arena in Detroit on Friday.
It was a solid season for Brissett, who averaged 14.9 points per game for the Orange in 2017-18 and got into double figures in each of his last five games. Brissett's 23 points against the Sun Devils was only two points shy of his season high. Brissett is one of the top five Canadians to watch during March Madness. Here is a look at four others who should make an impact on their respective teams.
University of Kentucky Wildcats guard Shai Gilgeous-Alexander of Hamilton, Ontario averaged 13.9 points per game as a freshman this season. There is no doubt that Wildcats head coach John Calipari loves freshman and Gilgeous-Alexander could have a huge impact for Kentucky. In his last game, Gilgeous-Alexander had 29 points in a 77-72 win over Tennessee. Earlier this season, Gilgeous-Alexander had a season high 30 points in a 83-81 win over Vanderbilt. The Wildcats begin their tournament on Thursday evening against Davidson in the South Region at the Taco Bell Arena in Boise, Idaho.
University of Missouri Tigers guard Kassius Robertson of Toronto, Ontario averaged 16.2 points per game as a senior this season. He was a transfer this year from Canisius College in Buffalo. Eleven times this season Robertson recorded 20 points or more for the Tigers including a season high 27 points in a 75-69 win over the University of Mississippi on February 6. Robertson and the Tigers open their tournament with a game against Florida State in the West Region on Friday evening from the Bridgestone Arena in Nashville, Tennessee.
There is no doubt that the University of California State Fullerton Titans will be in tough against a strong University of Purdue Boilmakers squad that could win the 2018 NCAA Men's Basketball Tournament. However if the Titans are to pull off a titanic upset, they will need a strong game from sophomore forward Jackson Rowe of Toronto,Ontario, who averaged 12.2 points per game this season. Rowe's best game in 2017-18 came on November 26 in a 70-61 win over Harvard. Rowe was perfect as he went 10 for 10 shooting and five for five from beyond the arc. The Titans and Boilmakers play their first round East Region matchup on Friday morning from Detroit.
Finally, in what should be a very interesting and even matchup, the University of Virginia Tech Hokies play the University of Alabama Crimson Tide in the first round of the East Region at PPG Paints Arena in Pittsburgh on Thursday evening. The Hokies will need a strong game from freshman guard Nickeil Alexander-Walker of Toronto, who is a cousin of Gilgeous-Alexander. This season, Alexander-Walker had 10.5 points per game and a season high 29 points in a 132-93 Hokies win over the University of Citadel on November 12.