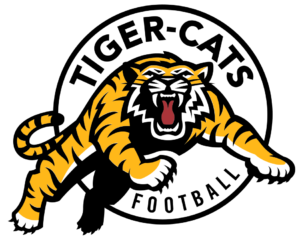 Former Canadian Football League wide receiver and kicker Tommy Joe Coffey passed away on Tuesday at the age of 83. Coffey played 14 seasons in the CFL from 1959 to 1973 with the Edmonton Eskimos, Hamilton Tiger-Cats and Toronto Argonauts.
A two-time Grey Cup champion with the Tiger-Cats, Coffey won his first Grey Cup with the Tiger-Cats in 1967, and again in 1972. In both Grey Cups, the Tiger-Cats beat the Saskatchewan Roughriders. In 1967, Hamilton beat Saskatchewan 24-1 at Lansdowne Park in Ottawa, Ontario, and in 1972, Hamilton beat Saskatchewan by a field goal, 13-10 from Ivor Wynne Stadium in Hamilton.
What made Coffey so valuable is the fact he was a wide receiver and a kicker. In his career, he had 650 catches for 10,320 yards and 63 touchdowns. Four times Coffey reached 1000 yards in receiving, as he had 1104 yards with the Eskimos in 1963, 1142 yards with the Eskimos in 1964, and 1286 yards with the Eskimos in 1965. Coffey also had 1110 yards with the Tiger-Cats in 1969. Twice Coffey had a career-high of 11 touchdown catches, as he reached that number with the Eskimos in 1962 and Tiger-Cats in 1969.
Coffey was also a kicker from 1959 to 1971. He made a career-high 18 field goals with the Tiger-Cats in 1967 and 1968.
Coffey was a native of Amarillo, Texas. A product of West Texas State, Coffey was a seven-time All-Star (1962, 1964, 1965, and 1966 with Edmonton, and 1967, 1968 and 1970 with Hamilton). Over the last few years, Coffey had been battling dementia while living in Burlington, Ontario.