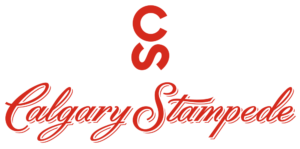 One of the biggest stories at the 2017 Calgary Stampede  that concluded on Sunday, came in the saddle bronc. That is because Zeke Thurston of Big Valley, Alberta won his third straight Calgary Stampede saddle bronc title.
Thurston became the first ever competitor in the saddle bronc to win three consecutive titles at the Calgary Stampede. The other two came in bareback as Will Lowe of Canyon, Texas won three straight Calgary Stampede titles from 2008 to 2010 and Davey Shields Jr. won three straight Calgary Stampede titles from 2005 to 2007. 
At 23 years of age, Thurston may have won a saddle bronc record, but it was far from easy. In Sunday's final four showdown, he received stiff competition from Layton Green of Meeting Creek, Alberta, Taos Muncy of Albuquerque, New Mexico and Sterling Crawley of Ennis, Texas.
Thurston recorded 92 points and beat Green by only half a point. Muncy had 90 points and Crawley had 89 points.
In winning the men's saddle bronc at the Calgary Stampede, Thurston also won a cool $100,000. He was one of two Canadians to earn $100,000 on Sunday as Kurt Bensmiller of Dewberry, Alberta won a controversial Rangeland Derby chuckwagon competition. There were initial reports that Bensmiller should have been penalized for a false start, however after the judges had a long consultation amongst themselves, they determined that he should still remain the winner.