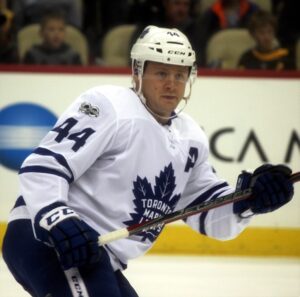 The National Hockey League Stanley Cup Playoffs continued on Saturday. In the four games, three Canadians scored an overtime winner. The game-winning goals were scored by Michael Amadio of Sault Ste. Marie, Ontario, defenseman Morgan Rielly of Vancouver, British Columbia, and Dougie Hamilton of Toronto, Ontario.
Amadio scored from Ivan Barbashev at 3:40 of the second overtime to give the Vegas Golden Knights a 5-4 win over the Winnipeg Jets at the Canada Life Centre in Winnipeg, Manitoba. With the goal, the Golden Knights took a two games to one lead in the best out of seven series. It was Amadio's second point of the game as he also picked up an assist on a goal by Keegan Kolesar of Brandon, Manitoba. Kolesar and Amadio were two of three Canadians to score for the Golden Knights in the game. They were joined by Chandler Stephenson of Saskatoon, Saskatchewan. Amadio was one of three Canadians to register a multi-point game for the Golden Knights. The others were Stephenson (one goal and one assist), and Canadian Olympic gold medalist Alex Pietrangelo of King City, Ontario (two assists). Pietrangelo won a gold medal for Canada at the 2014 Olympic Winter Games in Sochi.
Rielly scored from Ryan O'Reilly of Clinton, Ontario with 45 seconds left in the first overtime period in a 4-3 Toronto Maple Leafs win over the Tampa Bay Lightning at the Amalie Arena in Tampa, Florida. With the goal, the Maple Leafs took a two games to one lead in the best out of seven series. Rielly was one of two Canadian Maple Leafs to score for Toronto. The other was O'Reilly, who was also one of two Canadians on the Maple Leafs with a multi-point game. O'Reilly had one goal and two assists for three points. The other was Mitch Marner of Markham, Ontario, who had two assists.
Hamilton scored from Jesper Bratt and Nico Hischier at 11:36 of overtime in a 2-1 New York Rangers win over the New Jersey Devils at Madison Square Garden in New York, New York. With the win, the Devils won their first game of the series, but still trail the Rangers two games to one.