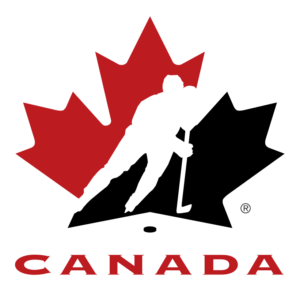 Team Canada has won the 2017 Spengler Cup. On Sunday in Davos, Switzerland, the Canadian team defeated Switzerland 3-0 in the gold medal game. Both the Canadian and Swiss men's hockey teams were using the tournament to evaluate their talent for the 2018 Olympic Winter Games in Pyeongchang. 
It was a sensational tournament for Canadian goaltender Kevin Poulin of Montreal, Quebec. The former New York Islanders netminder played in three games for Canada in the tournament and only gave up three goals. In the gold medal game, Poulin made 36 saves on 36 shot attempts. He had a tournament goals against average of 1.00 and a glorious save percentage of .971.
The Canadian goal scorers in the championship game were Maxim Noreau of Montreal, Quebec, Zach Boychuk of Calgary, Alberta and David Mcintyre of Pefferlaw, Ontario. Noreau and Mcintyre have NHL experience with the Minnesota Wild, while Boychuk has previously played for the Carolina Hurricanes, Nashville Predators and Pittsburgh Penguins. Noreau led Team Canada in the tournament in scoring with seven points (two goals and five assists), and had two points (one goal and one assist) against Switzerland.
Prior to Sunday's win, Team Canada won their first three games of the tournament. They beat Mountfield HK of the Czech Republic 5-3 on Boxing Day, HC Davos of Switzerland 4-1 on Thursday and Mountfield HK 5-2 in the semi-final on Saturday.
In Canada's first game against Mountfield HK, Mcintyre, Noreau and Jay McClement of Kingston, Ontario each had two points. Mcintyre had a goal and an assist, while Noreau and McClement each had two assists. In Canada's win over HC Davos, Andrew Ebbett of Vernon, British Columbia had two goals, while Boychuk had a goal and an assist. In Canada's second win over Mountfield HK, Maxim Lapierre of Saint-Leonard, Quebec led Team Canada in scoring with three assists. Noreau was the only other Canadian player with a multi-point game as he had one goal and one assist for two points.
Team Canada will actually begin their Olympic tournament against Switzerland in Gangneung on February 15. They will then play the Czech Republic on February 17 and then South Korea on February 18 before starting the playoff round on February 20.