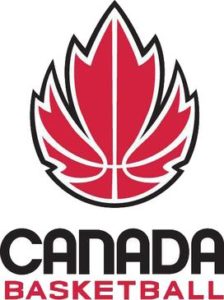 The Canadian under-19 basketball team has won the 2017 Canadian Press Team of the Year. Canada won the 2017 FIBA Under-19 Basketball World Cup in Cairo, Egypt on July 9.
Team Canada defeated Italy 79-60 in the gold medal game. It was a strong game for R.J. Barrett of Mississauga, Ontario. Barrett had a double double as he had a team high 18 points and 12 rebounds. Abu Kigab of St. Catherines, Ontario also had a double double as he notched 12 points and 10 rebounds.
The Canadian team went through the tournament with a record of six wins and one loss. In Group C action, they beat Mali 91-42 and Japan 100-75 and lost 78-73 to to pool leaders Spain. In the round of 16, Danilo Djuricic scored 22 points as Canada beat Angola 87-65. In the quarterfinals, Barrett had 27 points as Canada beat France 73-67. Then in the semifinals, Barrett had 38 points and 13 rebounds as Canada shocked the United States 99-87.
It was the first time ever that Canada had earned a medal in the history of the FIBA Under-19 Basketball World Cup. Barrett was named the tournament's most valuable player after leading the tournament in scoring with 21.6 points per game.
A shooting guard, Barrett will be representing Duke for the 2018-19 NCAA Basketball season. He could follow in the footsteps of Canadian basketball legends Steve Nash and Andrew Wiggins.