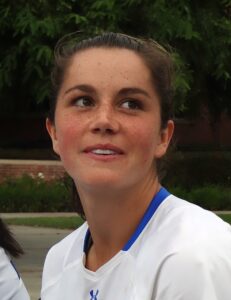 Team Canada is in the gold medal game of the 2020 Olympic Games in Tokyo in 2021 in women's soccer. On Monday, the Canadian squad defeated the United States 1-0 in the first of two semifinals due to a successful penalty kick by Jessie Fleming of London, Ontario. As a result, Canada will play Sweden for Olympic gold on Thursday at 8 p.m. MT.
The Swedes beat Australia 1-0 in the second of two semifinals. The lone Swedish goal scorer was Fridolina Rolfo in the 46th minute on a rebound.
Just how monumental was the Canadian victory? Well, it was only Canada's fourth victory over the United States in women's soccer ever. Canada's record against the United States all-time is now four wins, 51 losses, and seven ties. The last time Canada beat the USA was on March 11, 2001. Charmaine Hooper of Ottawa, Ontario scored twice and Christine Sinclair of Burnaby, British Columbia scored once in a 3-0 Canada win at the Algarve Cup in Portugal.
In Monday's win, the Canadian squad exemplified a great deal of grit and determination, and got a lucky bounce along the way. With four minutes left in the second half, Carli Lloyd's attempt hit the cross bar. The Americans had 13 shots, but only four shots on goal. Canada meanwhile had two shots on goal. The other Canadian player to get a shot on goal off was Janine Beckie of Regina, Saskatchewan.
The penalty kick was caused by a Tierna Davidson foul on Deanne Rose of Alliston, Ontario in the penalty area. Sinclair subsequently picked up the soccer ball with the belief she was going to take the penalty. However, in a display of remarkable leadership, she gave the ball to Fleming for an attempt. Fleming delivered a perfect shot and beat American goalie Adrianna Franch, who guessed correctly, but could not stop the ball from going into the net.