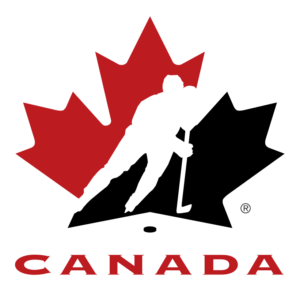 Team Canada is in the final of the 2018 Hlinka Gretzky Cup in Edmonton, Alberta. On Friday, Canada defeated the United States 6-5 in the semifinal of the under-18 men's hockey tournament.
The result was extremely controversial. The United States were leading Canada 5-4 late in the third period when Dylan Cozens of Whitehorse, Yukon tied the game at five. However the replay clearly showed there was no time left on the clock when the puck crossed the goal line. There was no instant replay in the tournament because the instant replay technology was not available at all of the arenas used in the tournament even though the medal round games were being played at Rogers Place, home of the National Hockey League's Edmonton Oilers.
Four Canadian players had two points in the Canada win, Josh Williams of Langley, British Columbia had two goals including the overtime winner. Alexis Lafreniere of Saint-Eustache, Quebec and Xavier Parent of Blainville, Quebec each notched one goal and one assist for two points, and Bowen Byram of Cranbrook, British Columbia had two assists. The other Canadian goal scorer was Jamieson Rees of Hamilton, Ontario.
Canada will play Sweden in the gold medal game on Saturday. Sweden beat Russia 2-1 in the other semifinal on Saturday. Canada beat Sweden 4-3 in preliminary play on Wednesday.