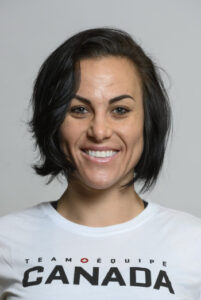 Even though the 2020 Olympic Games in Tokyo does not start officially start until Friday with the opening ceremonies, action is already underway in softball and soccer. On Wednesday, Team Canada came through with an impressive 4-0 win over Mexico in women's softball.
The Canadian offensive attack was led by Jennifer Salling of Burnaby, British Columbia, who had two hits in two at-bats, one run scored, and two walks. Salling scored her run from a third inning solo home run, which put Canada up 3-0 at the time. Salling's other hit was a one-out RBI single in the first inning, which scored Canadian center fielder Larissa Franklin of Maple Ridge, British Columbia.
It was also a strong pitching performance by Sara Groenewegen of White Rock, British Columbia. Groenewegen did not give up a hit in four innings of work, and had three strikeouts along the way.
The win over Mexico for Team Canada was huge, and it should boost the team's overall morale. Don't forget that Canada lost to Mexico 2-1 in the Americas Olympic Qualifying Event in Surrey, British Columbia on August 31, 2019. Team Canada then rebounded the very next day with a 7-0 win over Brazil to qualify for the Olympic Games. At 6p.m. MT on Wednesday, Canada will play its second game of the Olympic women's softball tournament against the United States.