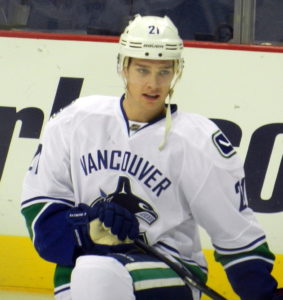 The 2017 Spengler Cup begins on Tuesday from Davos, Switzerland. This is a very important tournament for players trying to make the Canadian Olympic men's hockey team as Team Canada management is using the event to decide who will make the Canadian Olympic team for the 2018 Olympic Winter Games in Pyeongchang. 
Notable players on the Canadian roster include Mason Raymond and Jeff Schultz of Calgary, Alberta, Jay McClement of Kingston, Ontario, P.A. Parenteau of Hull, Quebec, Chris Kelly of Toronto, Ontario and Maxim Lapierre of Saint-Leonard, Quebec. All players have played a minimum of 400 games in the National Hockey League.
Team Canada begins the 2018 Spengler Cup playing Mountfield HK on Tuesday (TSN2, 12 pm MT) from Davos, Switzerland in the Cattini Division. The winner of the game plays HC Davos on Wednesday and the loser plays HC Davos on Tuesday.
The Spengler Cup has been the fifth tournament played by Team Canada since August. At the Sochi Hockey Open in August, Canada had a record of 2-1. They lost to Russia 3-2 but beat HC Sochi 1-0 and Mettallurg Magnitogorsk 3-1. At the Tournament of Nikolai Puchkov in St. Petersburg, Russia in August, Canada also had a record of 2-1. They beat HC Sochi 5-1 and SKA Neva 4-0 and lost to SKA Petersburg 3-0.
At the Karjala Cup in Switzerland and Finland in November, Canada beat Switzerland 3-2, but then lost 2-0 to Sweden and then 4-3 to Finland. Then at the Channel One Cup in Moscow, Canada beat South Korea 4-2, before losing 4-1 to the Czech Republic and 2-0 to Russia.