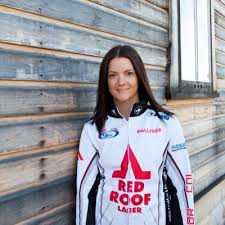 Team Canada is back in contention at the 2021 Women's World Curling Championship in Calgary, Alberta. On Wednesday, the Canadian team skipped by Kerri Einarson of Gimli, Manitoba trounced Estonia 10-4 to get back to the .500 mark with a record of five wins and five losses. At this time, Canada is in eighth place, with huge games against Denmark and Japan on Thursday.
In the Canadian win over Estonia, Canada got off to a great start by scoring two points in the first end. In the fourth end, however, they got into some trouble and saw Estonia take a 3-2 lead. One problem for Canada in the end was the fact they put up too many guards, and when it was time to remove the Estonian rocks, they had difficulty, and gave up a steal of two points as a result. However, after the fourth end, Einarson's team went on cruise control, as they outscored Estonia 8-1 over the next five ends for the six-point win.
Estonia won their first-ever game in the history of the Women's World Curling Championship on Monday. In 11 ends, Estonia defeated Germany 11-9.
The Canadian game against Denmark will not be televised on Thursday, but their game against Japan will be. For four full days, no games at the Women's World Curling Championship were televised because seven people of the television crew got coronavirus.