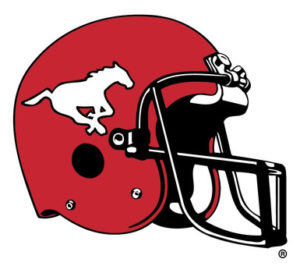 According to cfl.ca on Monday, Calgary Stampeders offensive lineman Brad Erdos of Lethbridge, Alberta announced his retirement from the Canadian Football League at the age of 30. Erdos, who played right guard, had been with the Stampeders since 2014.
A product of Simon Fraser University, Erdos was initially selected in the fourth round, 27th overall, by the Stampeders in the 2012 Canadian Football League Draft. He played five seasons with Simon Fraser University Clan from 2008 to 2011, and again in 2013. Erdos missed the 2012 season because of an Achilles injury. Simon Fraser University has had an elite football program over the years, as more players have been drafted from the Clan in the Canadian Football League Draft than any other university in Canada.
With the Stampeders, Erdos played 61 games over five seasons from 2014 to 2018. He won a Grey Cup in his rookie season, and then again in his final CFL season. In 2014, the Stampeders defeated the Hamilton Tiger-Cats 20-16 in Vancouver, and in 2018, the Stampeders defeated the Ottawa Redblacks 27-16 in Edmonton. Erdos then missed the 2019 CFL season because of a knee injury.
Erdos becomes the second Stampeder offensive lineman to retire in the last month. On January 27, Shane Bergman of Teeterville, Ontario retired after seven seasons with the Stampeders.