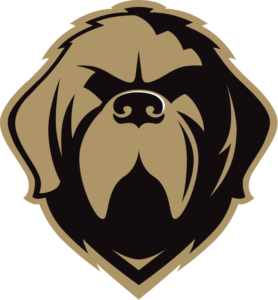 The team name for St. John's ECHL expansion franchise was announced on Tuesday. The team will be known as the Newfoundland Growlers and will start play for the 2018-19 ECHL regular season.
The Growlers are one of two Canadian teams in the ECHL. The other is the Brampton Beast, who are affiliated with the Montreal Canadiens. It has not yet been announced who the Growlers will be affiliated with. The Growlers will be playing their home games at the Mile One Centre in St. John's, Newfoundland.
The Growlers are also one of two new teams to join the ECHL in 2018-19, as they are joined by the Maine Mariners. The Mariners are affiliated with the New York Rangers.
Professional hockey is returning to St. John's. The St. John's Maple Leafs were the American Hockey League affiliate of the Toronto Maple Leafs from 1991 to 2001 and the St. John's IceCaps were the American Hockey League affiliate of the Winnipeg Jets from 2011-2015 and then with the Montreal Canadiens from 2015-2017.
The Growlers will play in the North Division of the Eastern Conference with the Adirondack Thunder, Brampton Beast, Maine Mariners, Manchester Monarchs, Reading Royals and Worcester Railers. They will play a 72 game schedule and will try to win the Kelly Cup.
The 2018 Kelly Cup Playoffs are currently going on. The Florida Everblades are playing the winner of the Fort Wayne Komets and Colorado Eagles for the Kelly Cup. The Komets amd Eagles are tied three games apiece in the Western Conference Final.