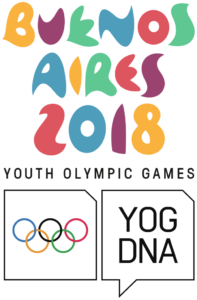 Emma Spence of Cambridge, Ontario was named the flag bearer for Canada in the closing ceremonies of the 2018 Youth Olympic Games in Buenos Aires, Argentina. Spence won a bronze medal for Canada in the girls' vault.
According to Paula Nichols of the Canadian Olympic Committee, it was Canada's first ever medal in the history of the Youth Olympic Games in artistic gymnastics. However, it should be noted that Spence was not the only Canadian gymnast to win a medal at the 2018 Youth Olympic Games in Buenos Aires, Argentina. Felix Dolci of Laval, Quebec won a silver medal in the boys rings.
Team Canada finished the 2018 Youth Olympic Games with nine medals (three silver medals and six bronze medals). In addition, two Canadians won medals in events where there were athletes from a variety of different nations on the same team competing against each other. That is something that makes the Youth Olympic Games distinct from the Olympic Games.
Of the nine medals Canada won at the Youth Olympic Games, six came in events that have full Olympic medal status at the Olympic Games. In addition to Spence and Dolci, Madison Broad of Wallaceburg, Ontario won silver in the girls' 200 metre backstroke, Keegan Young of Markham, Ontario won bronze in the boys' 81 kilogram judo, Finlay Knox of Okotoks, Alberta won bronze in the boys' 200 metre individual medley, and Canada won bronze in girls rugby sevens.