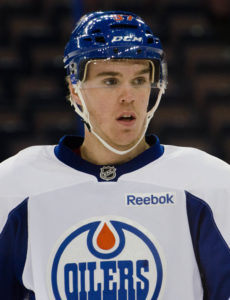 There will be six National Hockey League teams that will begin their playoff qualification round on Saturday. Yes, folks. We are still in a pandemic. But hockey at the highest level possible is coming back. What we could see over the next weeks at two Canadian hockey rinks (one in Toronto and the other in Edmonton) will be downright spectacular.
On Saturday, four of those teams will take the ice. In the Western Conference, the Edmonton Oilers will play the Chicago Blackhawks, and the Calgary Flames will play the Winnipeg Jets in an all-Canadian series. Also on Saturday, the Montreal Canadiens will play the Pittsburgh Penguins.
Then on Sunday, the Toronto Maple Leafs will play the Columbus Blue Jackets, and the Vancouver Canucks will play the Minnesota Wild. All series in the Eastern Conference will be in Toronto until the Eastern Conference Final, when it moves to Edmonton. All Western Conference series, and the Stanley Cup Final will be at Rogers Place in Alberta.
All playoff qualification series are best-of-five. The other three qualification series are the Florida Panthers versus the New York Islanders, the New York Rangers versus the Carolina Hurricanes, and the Arizona Coyotes versus the Nashville Predators.
Each winner of the eight qualification series will then play one of the top four teams in their corresponding conference. The Western Conference teams that have already qualified for the Stanley Cup Playoffs are the Dallas Stars, Vegas Golden Knights, St. Louis Blues, and Colorado Avalanche. The Eastern Conference teams that are among the final four are the Boston Bruins, Tampa Bay Lightning, Philadelphia Flyers, and Washington Capitals. The four teams in the East and the four teams in the West will play each other this week in a mini-round robin. The purpose is to properly seed the teams first through fourth.