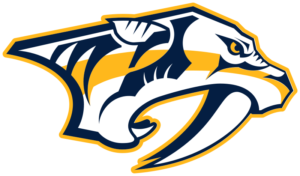 Colton Sissons of Vancouver, British Columbia recorded his third career hat trick for the Nashville Predators on Wednesday. What is remarkable about Sissons' career goal scoring with Nashville is that he has only 26 goals in 205 National Hockey League regular season games and he has nine of his 26 in three games.
Sissons scored three goals in his latest hat trick in a 4-1 win over the Colorado Avalanche. He scored his first goal from Nick Bonino and Mattias Ekholm at 13:39 of the first period to put the Predators up 1-0. He then scored his second goal of the game from Bonino and Roman Josi at 17:21 of the first period to put Nashville up 2-0. Then at 19:57 of the second period, Sissons scored the game winning goal on the power play from Kyle Turris and Kevin Fiala to put the Predators up 3-1.
Sissons also had perfect shooting as he scored all of his goals on only three shots. He finished the game with a +3, one hit, two blocked shots and eight faceoff wins. On the season, Sissons has four goals and two assists for six points in 15 games. His other two NHL career hat tricks came in a 6-1 Predators win over the Tampa Bay Lightning on January 5, 2017 and in a 6-3 Predators win over the Anaheim Ducks on May 22, 2017. Sissons's hat trick over the Ducks was a playoff game as it came in game six of the 2017 Western Conference Final.
The Predators meanwhile are first in the National Hockey League with a record of 12 wins and three losses for 24 points. Two of their losses have come against Canadian teams as they lost 3-0 to the Calgary Flames on October 9 and 5-3 to the Edmonton Oilers on October 27.