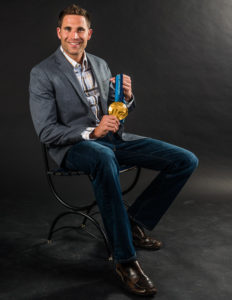 With the 2019-20 curling season coming to a significantly abrupt and unfortunate end due to the Coronavirus, there are some interesting changes to report from Canadian high performance curling teams over the last 48 hours. The changes have been put in place so teams are ready for the 2021 Canadian Olympic Curling Trials and the 2022 Olympic Winter Games in Beijing in mind.
On the men's side, two-time world champion Kevin Koe of Calgary, Alberta is bringing on two-time Canadian Olympic gold medalist John Morris to be his second. Morris is replacing Colton Flasch, who has been Koe's second the last two years. Morris won the gold medal in men's curling with skip Kevin Martin at the 2010 Olympic Winter Games in Vancouver and in mixed doubles curling with Kaitlyn Lawes at the 2018 Olympic Winter Games in Pyeongchang.
Koe and Morris are actually reuniting. Koe was the third for Morris, who skipped a team from 2003 to 2006.
On the women's side, there has been some numerous changes. 2017 world champion Rachel Homan of Ottawa, Ontario has dropped lead Lisa Weagle, who has been considered by many as one of the best front end players in women's curling over the last decade. As a result, Homan has brought on Sarah Wilkes of Toronto, Ontario as her second and moved Joanne Courtney from second to lead.
Wilkes meanwhile was the third for two-time Scotties Tournament of Hearts champion Chelsea Carey of Calgary, Alberta. Second Dana Ferguson and lead Rachelle Brown have also left Carey's team.
Meanwhile Saskatchewan champion Robyn Silvernagle of Biggar, Saskatchewan has also made changes. She has parted ways with third Stefanie Lawton and lead Kara Thevenot, and brought on third Kristen Streifel and lead Dayna Demers. Jessie Hunkin will carry on as Silvernagle's second.