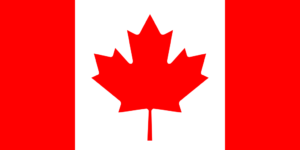 Ben Saxton of Balzac, Alberta and Chaim Schalk of Red Deer, Alberta recorded the biggest victory of their beach volleyball career on Friday. The top ranked Canadian men's beach volleyball team (and 13th in the world) shocked the reigning Olympic champion and world champion, Alison Cerutti and Bruno Oscar Schmidt 21-19, 19-21, 15-13 in the round of 16 of the 2017 World Beach Volleyball Championships in Vienna, Austria.  
Saxton and Schalk will now have to play another Brazilian team however in the quarterfinals. Their opponents are Evandro Oliveira and Andre Stein. Oliveira won the bronze medal at the 2015 World Beach Volleyball Championships in The Hague, Netherlands with Pedro Solberg.
The win for Saxton and Schalk was not the only gigantic win for a Canadian beach volleyball team on Friday. Sarah Pavan of Kitchener, Ontario and Melissa Humana-Paredes of Toronto, Ontario won their quarterfinal matchup 21-15, 21-16 against Chantal Laboureur and Julia Sude of Germany (the second ranked female team in the world) before losing 19-21, 21-16, 15-11 to April Ross and Lauren Fedrick of the United States. Ross won the 2009 Women's Beach Volleyball World Championship and the 2012 Olympic Games silver medal with Jennifer Kessy, and the 2016 Olympic Games bronze medal with American women's beach volleyball legend Kerri Walsh Jennings. Pavan and Humana-Paredes will now play Larissa Franca and Talita Antunes of Brazil for the bronze medal on Saturday. It is the first time a Canadian beach volleyball team is playing for a medal at a World Championship.