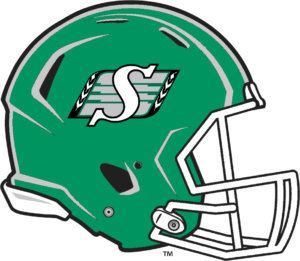 According to 3Down Nation on Wednesday, Saskatchewan Roughriders linebacker Sam Hurl of Calgary, Alberta retired at the age of 30. Hurl played eight seasons in the Canadian Football League with the Roughriders and Winnipeg Blue Bombers from 2012 to 2019.
Hurl was with the Roughriders from 2012 to 2014 and again from 2018 to 2019, and was with the Blue Bombers from 2015 to 2017. While with Saskatchewan in 2013, he was on a Roughriders team that won the Grey Cup.
In 117 CFL regular season games, Hurl had 206 defensive tackles, 60 special team tackles, eight sacks, three interceptions, and three forced fumbles. During the 2019 CFL regular season, Hurl had five special team tackles with the Roughriders in nine games. He had two special team tackles in a 44-41 loss to the Ottawa Redblacks on June 20, 2019.
In addition to playing in the Canadian Football League, Hurl played his University football with the University of Calgary Dinos. In three seasons in Canada West football from 2009 to 2011, Hurl played 24 games and had 157 tackles (100 solo tackles and 57 assisted tackles), six tackles for a loss, 3.5 sacks, one pass deflection, one fumble recovery, and one touchdown. Hurl's university touchdown came on a 44-yard fumble recovery in a 49-22 Dinos win over the University of Simon Fraser Clan on September 26, 2009.