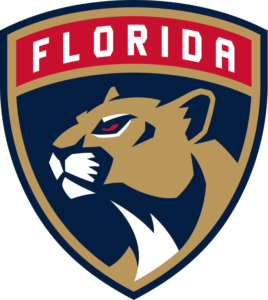 Ryan Lomberg of Richmond Hill, Ontario scored his first career National Hockey League playoff overtime winner on Thursday. Lomberg scored from Frank Vatrano and Radko Gudas at 5:56 of the first overtime period as the Florida Panthers defeated the Tampa Bay Lightning 6-5 in game three of the Central Division semi-final. With the win, the Panthers won their first game of the series, but still trail the Lightning two games to one in the best out of seven series.
Lomberg was the only Panthers player not to get a shot on goal at the time of his game winning marker. He was one of two Canadians to score for the Panthers. The other was Sam Bennett of Holland Landing, Ontario, who opened the scoring from Jonathan Huberdeau of Saint-Jerome, Quebec, and Owen Tippett of Peterborough, Ontario. Huberdeau and Tippett each had multi-point games for the Panthers as Huberdeau had three assists, and Tippett had two assists.
The Lightning became only the second team in NHL history to score five goals in a single period and lose a playoff game. All five goals came in the second period. According to NBC Sports, the Minnesota North Stars have scored five goals in a single period of a playoff game and lost twice. The first time came in game three of the 1984 Clarence Campbell Final in an 8-5 Minnesota loss to the Edmonton Oilers, and the second time came in game three of the Norris Division semifinals in a 6-5 Minnesota loss to the Chicago Blackhawks.