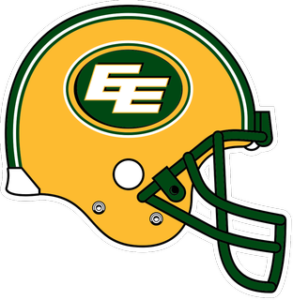 Edmonton Football Team long snapper Ryan King of Edmonton, Alberta, and Calgary Stampeders linebacker Riley Jones of Mississauga, Ontario both retired from the Canadian Football League on Tuesday. King had been with Edmonton from 2012 to 2019, and won a Grey Cup with Edmonton in 2015. Jones had been with the Stampeders since 2017, and won a Grey Cup with Calgary in 2018.
King played in 122 games with Edmonton over eight seasons in the CFL, and retired at the age of 35. He had 36 special team tackles and one forced fumble. King initially played his university career with the University of St. Mary's Huskies, before being selected in the fifth round, 38th overall, by Edmonton in the 2012 CFL Draft. In 2018, King won the Tom Pate Award, which is presented annually to the player that shows great sportsmanship and has made a significant contribution to the community.
Jones had spent 49 games with the Stampeders over the last three seasons and retired at the age of 27. He had 14 defensive tackles and 29 special teams tackles. Jones played his university football with the University of British Columbia.
In other CFL news from Tuesday, the Hall of Fame class was announced for 2021. The list includes former Montreal Alouettes head coach Marv Levy, Hamilton Tiger-Cats head coach Orlando Steinhauer, who is recognized for his outstanding career as a safety, former Stampeders slotback Nik Lewis, former CFL Commissioner Doug Mitchell of Calgary, Alberta, former Stampeders defensive lineman Will Johnson, former Tiger-Cats defensive lineman Mike Walker, and former Eskimos and Toronto Argonauts defensive back Don Wilson.