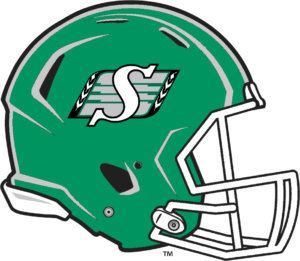 The Saskatchewan Roughriders of the Canadian Football League named Craig Dickenson their head coach on Friday. The hiring comes 12 days after Chris Jones resigned as the Roughriders head coach and general manager to become the senior defensive specialist of the Cleveland Browns of the National Football League.
Since Jones's resignation, the Roughriders have also named Jeremy O'Day as their vice president of football operations and general manager. O'Day played 12 seasons with the Roughriders as a center from 1999-2010. He also spent two seasons with the Toronto Argonauts to open his CFL career in 1997 and 1998. With the Roughriders, O'Day was a CFL All-Star in 2005, 2006, 2007 and 2009, and won a Grey Cup with the Roughriders as a player in 2007. He also won a Grey Cup with the Argonauts on the field in 1997.
O'Day has been with the Roughriders as an administrator since 2011. When the Roughriders won the 2013 Grey Cup, O'Day was the Roughriders assistant general manager.
Craig Dickenson is the older brother of Calgary Stampeders head coach Dave Dickenson. Unlike his brother, Craig never played in the CFL. He did play in the NCAA however as a kicker for the University of Montana.
This is Craig Dickenson's first head coaching job. He will remain the special teams co-ordinator, a role he has had with the Roughriders since 2016. Craig Dickenson has also been an assistant coach for the Stampeders, Edmonton Eskimos, Winnipeg Blue Bombers and Montreal Alouettes in the CFL, as well as the San Diego Chargers and Oakland Raiders in the NFL.