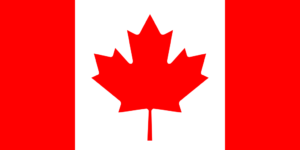 Robert Pitcairn of Summerside, Prince Edward Island became the oldest athlete ever to compete at the Commonwealth Games on Monday. At 79 years of age, Pitcairn and Nicole Rossignol of Hinton, Alberta competed in the Queen's Prize Pairs Finals shooting competition which took place Monday and Tuesday at the 2018 Commonwealth Games in Gold Coast, Australia. 
Pitcairn and Rossignol finished in eighth place. England's Parang Patel and David Luckman won the gold medal. Pitcairn broke the record set by Doreen Flanders of England, who was about eight months younger than Pitcairn when she competed in lawn bowling at the 2014 Commonwealth Games in Glasgow.
Interestingly this is not the first time in his life that Pitcairn has made headlines. According to the Washington Post,in 1974 Pitcairn, who was a pilot, was flying a plane from Montreal to Edmonton when a passenger attacked an air hostess with a knife. The attacker demanded that the plane travel to Cyprus. Pitcairn convinced the hijacker that he needed to stop in Saskatoon for more fuel. It was there the hijacker was taken by the Royal Canadian Mountain Police.
On Wednesday at the Commonwealth Games, Canada won three medals. Django Lovett of Surrey, British Columbia won the bronze medal in the men's high jump. Marie-Jeanne Parent of Quebec City, Quebec won the bronze medal in the women's 69kg boxing competition and Caeli McKay of Calgary, Alberta and Meaghan Benfeito of Montreal, Quebec won silver in the women's 10m platform synchronized diving competition.
Canada is in third place in the overall medal standings with 47 medals (eight gold medals, 22 silver medals and 17 bronze medals). Australia leads with 145 medals and England is in second with 76 medals.