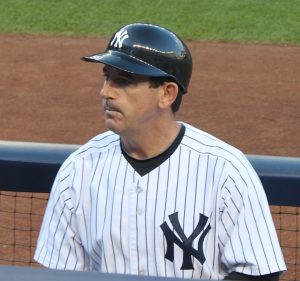 The impressive resume for Philadelphia Phillies manager Rob Thomson of Sarnia, Ontario is continuing. On Tuesday he became the first Canadian manager all-time to win a Major League Baseball All-Star Game and the first National League manager since 2012 to win the game. From T-Mobile Park in Seattle, Washington, the National League beat the American League 3-2.
Thomson received the honour of managing the National League because the Phillies represented the National League in 2022 World Series. Philadelphia lost in six games to the Houston Astros. On Tuesday, the American League had Astros manager Dusty Baker in control.
The 59-year-old has been managing the Phillies over the last two seasons. Thomson has a record of 108 wins and 83 losses for a winning percentage of .565. In 2023, the Phillies have a record of 48 wins and 41 losses. They are half a game back of the San Francisco Giants for the final wildcard spot in the National League.
There was also a Canadian connection to the Major League Baseball Home Run Derby on Monday. It was won by Toronto Blue Jays first baseman Vladimir Guerrero of Montreal, Quebec. Guerrero became the second Canadian born player to win the Home Run Derby. He followed Minnesota Twins first baseman Justin Morneau of New Westminster, British Columbia, who won the contest in 2008.