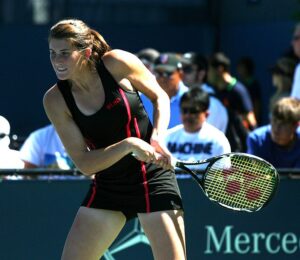 If you do not know the story about Rebecca Marino of Vancouver, British Columbia, it has been one filled with challenges over the last decade. After reaching a world ranking on the WTA Tour as high as 38th in 2011, she took four years off from tennis from 2013 to 2017, where she got her English degree from the University of British Columbia, and joined the Thunderbirds' rowing team. Also over the last decade, Marino has dealt with cyberbullying, mental health issues, and the death of her father.
Marino's rowing connection is fascinating. Her uncle, George Hungerford of Vancouver, won a gold medal in men's pairs rowing with Roger Jackson of Toronto, Ontario at the 1964 Olympic Games in Tokyo. Ironically, Jackson interviewed me for the Canada's Sports Hall of Fame writing position in 2010, on the same day that Marino lost 7-6, 6-3 to Venus Williams in the second round of the 2010 United States Open. During the same match, I was made aware of the familial connection between Marino and Hungerford.
In 2017, Marino started to make a comeback. This past February, she qualified for the Australian Open before losing to 2019 French Open finalist and 2020 Olympic Games silver medalist Marketa Vondrousova of the Czech Republic. Then on Monday, in the first round of the 2021 National Bank Open, she defeated 2017 U.S. Open finalist Madison Keys of the United States, 6-3, 6-3, in what arguably was the biggest win of her tennis career. Yes, she has beaten 2013 Wimbledon champion Marion Bartoli of France, and 2021 French Open champion Anastasia Pavlyuchenkova of Russia in the past, however, the win over Keys seems more significant when you realize what Marino has had to achieve just to have the chance to play professional tennis again.